To Contact us please email
info@istone.com.au or
call Stuart directly on 0416 214 799.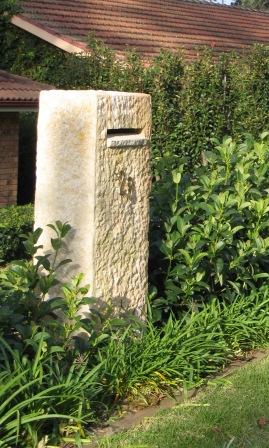 I Stone Landscapes has been in business for over twenty six years. I Stone Landscapes is a fully licensed and insured structural landscape business based in Sydney, Australia.
I Stone is a family owned and operated business that caters for all types of landscaping requests from clients both locally and from far afield. I Stone Landscape's Principle, Mr Stuart Weir, is always available to his clients to ensure that expectations are met and jobs completed on time and within budget.

I Stone Landscape specialises in all forms of hard and soft landscaping and as you will see from the pictures below, I Stone is a unique specialist landscaping business primarily involved in the laying of stone and stone products.

In recent years I Stone has been adding simple carved features to completed jobs on the request of it's clients, from a carved celtic knot, a prancing horse or the property name carved in stone. I Stone is committed to ensuring that not only the work lasts several lifetimes but that the extra time and attention to detail given to the clients delivers a truly outstanding result.

Please feel free to contact I Stone Landscapes at any time for a quote or simply to discuss your next project.