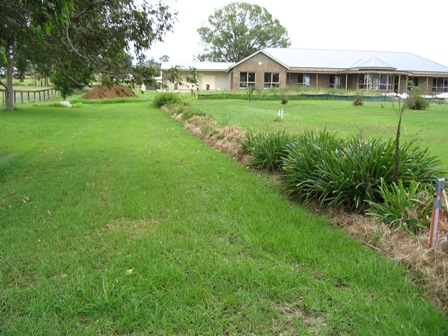 The photo to the left shows the before view of an acreage that i Stone Landscapes fully designed and landscaped.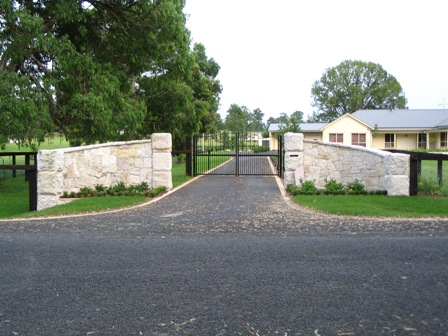 View from the road of the above property, with a two part seal driveway, edged in brick to complement the house.
The gates are automatic and set back to ensure vehicles can exit the road and gain access to the intercom.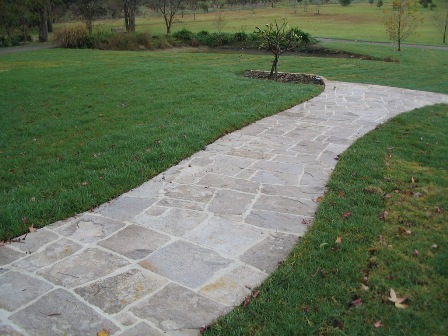 Perhaps like this client you would like to enjoy a meandering stroll around your property. Flagging in all shapes and sizes can be used to great effect.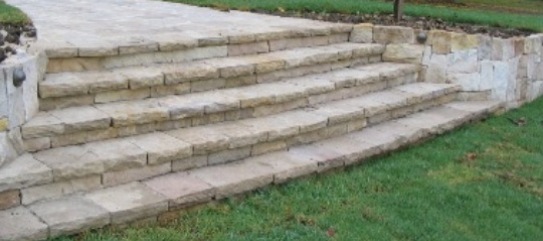 A set of sweeping stairs opens up any garden.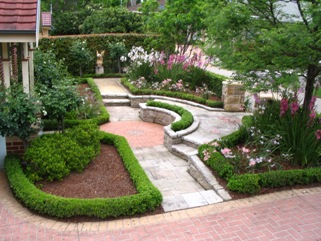 This shows that no matter what size your garden you can always make it into something special.